Gathering of married couples, even after a year and two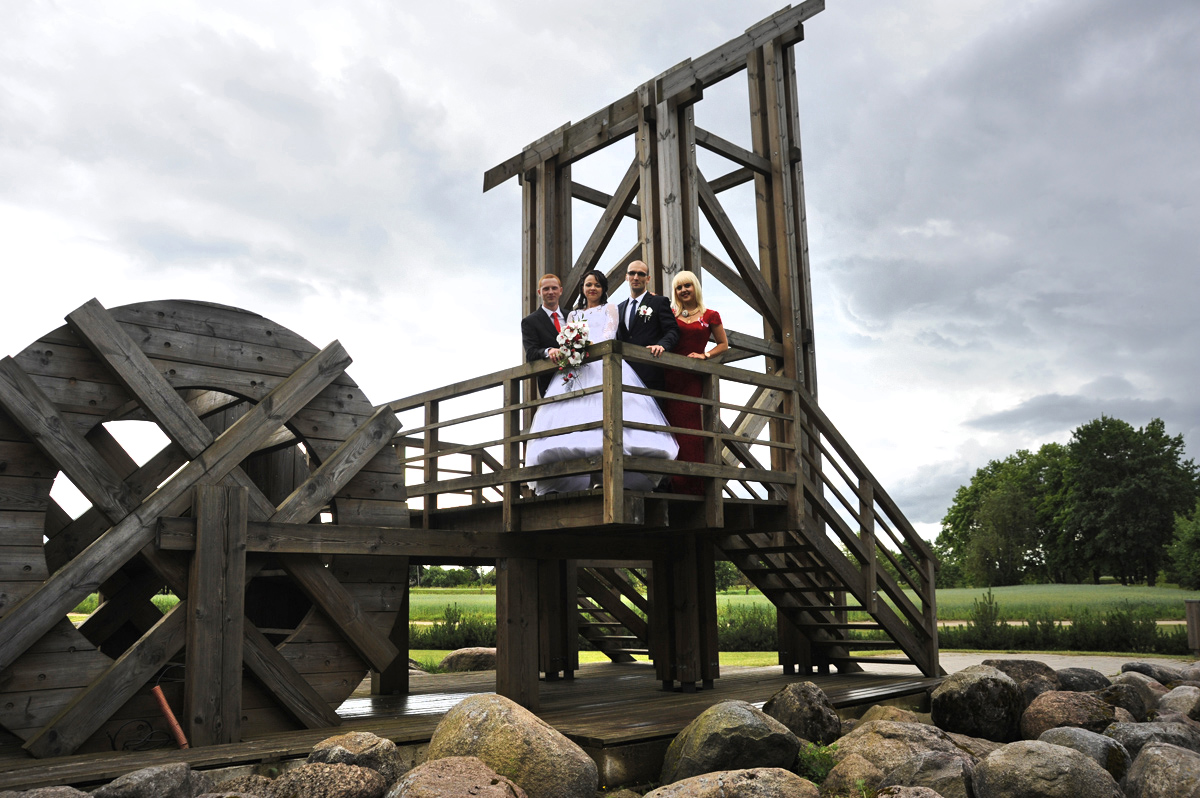 We are glad for the couples who with pleasure return to "Ūdensdzirnas" a year, two or three after their wedding day. This has inspired recreation complex to plan gathering of the young couples.
We can be proud for many years that "Ūdensdzirnas" has become especially popular as place for weddings. "We are open and ready to accomplish every dream of the bride and groom, to make celebration of their special day unforgettable and let them begin their life together in well-kept place and comfortable rooms and away from other eyes. We are even happier because we have developed into a place where the new couple wants to return even after a year or two or even more. There are quite a few of such couples and, having contacted all of them we have become certain that they will be happy to return to "Ūdensdzirnas" for special, full of positive emotions gathering of the couples, who have married here. Those, who have celebrated beginning of their married life at "Ūdensdzirnas" will be able to share their memories about their weddings, watch photographs and fragments of the video recordings, share funny episodes and spend a nice day in friendly atmosphere," spokesperson of the "Ūdensdzirnas" Janis outlines plans of the festival.
Organizers are going to recruit photo and video experts for the event, who will memorialize not only gathering itself, but also make possible for each couple to participate in a special photo sessions "Then and Now". The main idea is to create a new photograph on the same spot and in the same pose, as in the wedding picture. Thus couple will also be able to supplement their personal photo archive in such unusual way.
Thanks to the two couples who have returned to "Ūdensdzirnas" in summer, a year after their great day, special photo stories "Then and Now" are being already created!